Temeeka Steward, Office Manager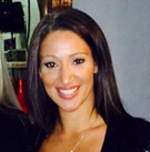 Temeeka keeps the office running on a daily basis. Quick and whitty, she knows exactly what to do to keep things under control and keep things running like a well oiled machine. In addition to Office Manger she is also a salesman herself.

Have questions about shirt material, sizes or what the coolest trending promotional items are, Temeeka is the one to call.
James Quick, Salesman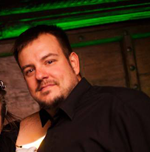 James is a dedicated family man, avid outdoorsman, and United States Army veteran. A recent graduate from the University of Arkansas Little Rock, he earned his Bachelors of Business Administration-Finance. Having dedicated the last 14 years in the customer service industry he knows just what it takes to build lasting relationships with his clients.

A jack of all trades and a master of none, there is not much that James can't help you with. Give him a call today and have a friend for life.
Dennis Craig, Regional Salesman
Dennis Craig has a Bachelor's degree in Music Performance and Composition from West Virginia Wesleyan College and a Masters in Education and Online Instruction from Franciscan University of Steubenville. After serving as a Pastor, Youth Pastor, and Worship leader for 12 years, he has spent the last 8 years as a teacher and administrator for the Pennsylvania Cyber Charter School. He brings vast experience in working with scholastic and religious organizations and understands the marketing and advertising needs of these groups.

Let Dennis help you find the best ways to inspire the members of your group and increase your brand recognition within your community.

Dennis currently lives in West Virginia with his wife, Jolene, and their two beautiful daughters.